7thSun: 'November Echoes'
The Anthology: 2007-2017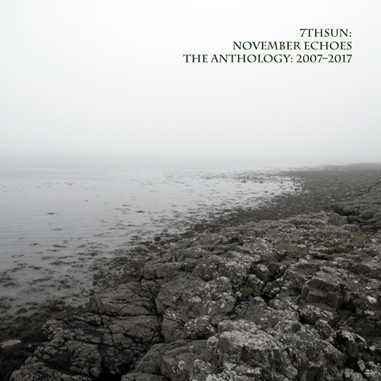 Tracklisting:
01. Illumination/ Pictures of the Sky (Live Version)

02. Unsleeping Eyes (Vocal Mix)

03. Pulse/ Rust
04. The Whirring Sound of Wings
05. Mandragora (Edit)
06. Trapped on a Tidal Island
07. Resignation

08. Into the Starscape (Live Version)
09. Compression
10. A Light Fall of Snow (Live Version)

11. Time lapse
12. Opolska (Edit)

13. Lunar Twin
14. Judaswiege
15. City in the Rain
16. Acid Rain
17. Echo 7
18. Beyond the Headache Zone.
All tracks written, performed and produced by 7thSun. Artwork designed by 7thSun.
Release date: 07/10/2017.
You can download the album from Bandcamp.
You can order physical copies by emailing james@hutch.org.uk
CDs are £7.00, including UK postage.